New Nose Work classes are added frequently. Sign up for the Agile Paws Dog Sports newsletter in the sidebar, as it is the best way to stay informed. You can also check SignUpGenius as new classes will be added there as well.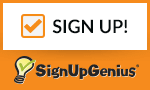 Agile Paws Dog Sports is not currently offering agility classes. That may change in the future, but for now we are just offering nose work classes. I recommend Barbara Mah with Stars & Stripes. She is located in Chino.
909-590-1170 or madcorgi@aol.com
Your email address will never be sold. Subscriber email addresses will only be used to occasionally contact you about classes, events and other information or special announcements from Agile Paws Dog Sports. You can unsubscribe at anytime.